Choosing a String Instrument
Your Choices
VIOLIN - The smallest and highest pitched member of the string family, the violin is often compared to the sound of the human singing voice. It usually plays the melody in the orchestra and is also a popular solo instrument. Many pop artists use violin in their music also.
VIOLA - The next largest of the string family, the viola is held and played similarly to the violin but has a deeper tone. It usually plays the harmony in an orchestra and is a little more mellow sounding.
CELLO - The cello is played while sit-ting down with the instrument supported between the legs. It has a deep and rich tone and can play harmony or melody in the orchestra. It is also a popular choice as a solo instrument and used in pop genres too.
BASS - The upright bass is played while standing or sitting on a tall stool. You will see the bass in nearly all genres of mu-sic, sometimes as an upright and some-times as an electric bass. Its low tone gives support and harmony to the group.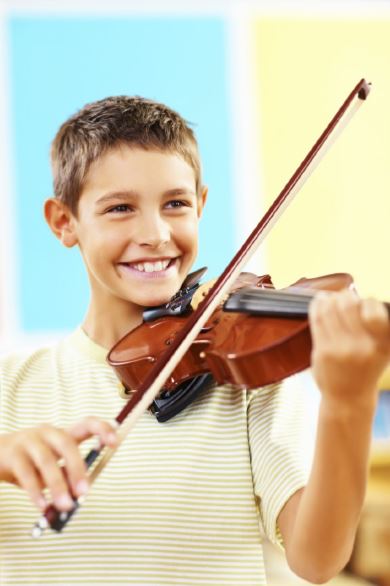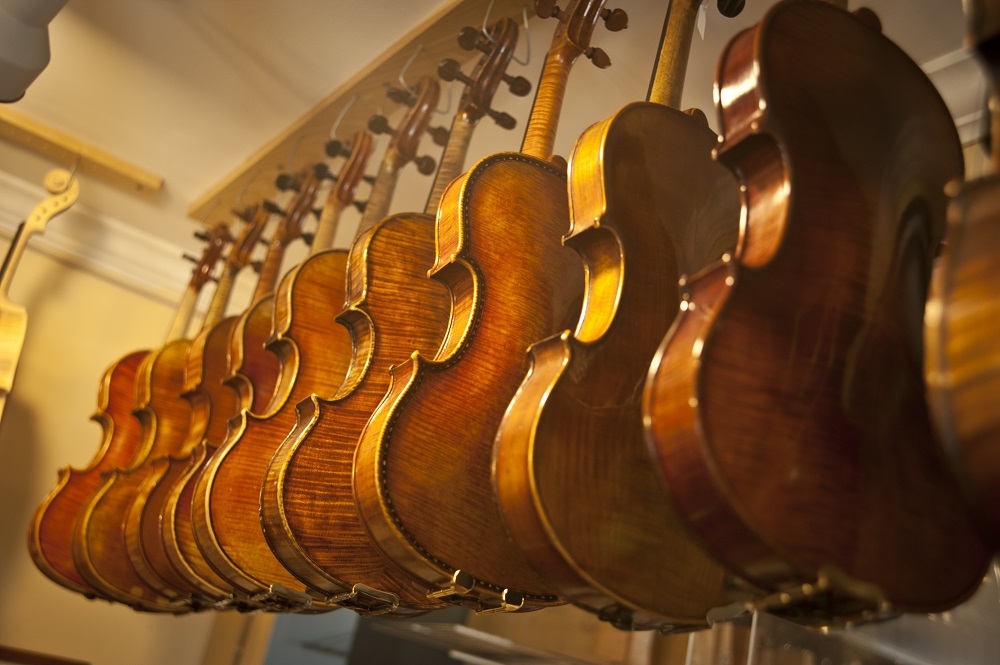 Why Strings?
Learning to play an instrument has been shown to also improve academic studies!
Motivates students to better themselves
Gives students an expressive outlet
Promotes positive peer experiences when playing music with others
Provides many performance opportunities in both large and small groups and as a soloist
Boosts confidence and promotes a sense of pride in learning something new
Music Matters
Choosing to play an instrument is an exciting time in anyone's life, but is especially so as a young student. Learning patience and focus-ing on proper practicing are important life skills no matter what field a child eventually goes into. And music is something they will carry with them for the rest of their lives, in any style they are interested in.
Who We Are
Owned by a professionally trained violin maker, we specialize in bowed stringed instruments. Trained in education and with close relation-ships to educators throughout the state, we understand the needs of both beginning students as well as the seasoned professional.
Experience Matters
String instruments need to be properly set up to a very specific set of standards. This is difficult work and it is why we specialize in it. A good set up can make the difference in whether a student is successful.
We offer a competitive Basic rental rate for beginners and a unique Elite rental for an even higher quality instrument.
Exchanges between sizes and quality are easy with our free school deliveries.
We offer peace of mind with our affordable insurance plans to cover the costs of accidents and mishaps.
We have a wide range of instruments for purchase. As a full service shop, we have many instruments both new and used and in all price categories. You'll always be able to find an instrument and bow to suit your budget.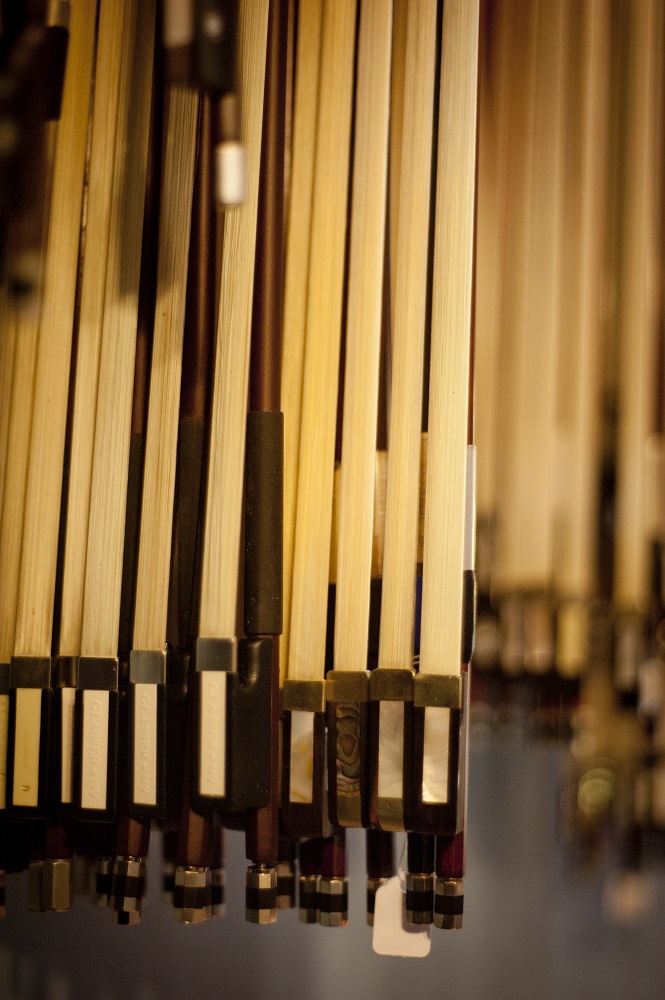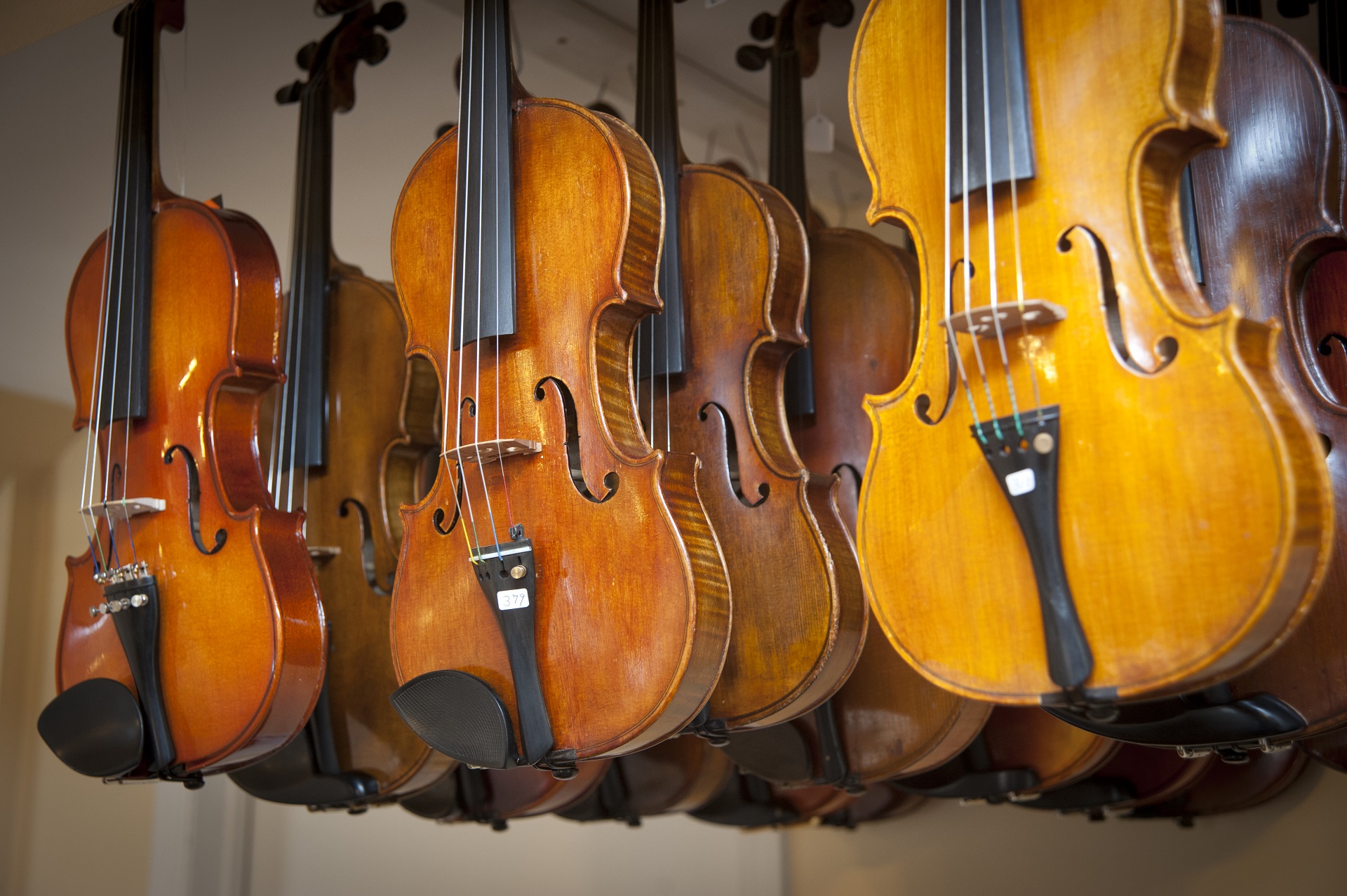 "I researched and visited many violin shops in NJ to find one, but we chose one from The Violin Doctor! Erika is the most honest and provides the best customer orientated service. I feel very lucky we started my daughter's rental from here at such a nice shop in our local area!"
- Kay L.